JOMO® 4 in 1 Nutricoffee is the on-the-go instant coffee which has 100% premium instant specialty coffee sourced from Arakku valley, which is produced by local tribes at the highest elevation known for its unique & rich taste. Our Nutricoffee is a perfect blend of coffee, low fat milk, diabetic-friendly low-GI herbal sugar & functional ingredients that can be consumed by people with diabetes, pre-diabetes & health conscious people. Just add a glass of hot water to enjoy a cup of delicious & nutritious coffee.
We use diabetic-friendly herbal sugar which has low glycemic index (GI <45), as compared to normal sugar which has a GI of 65. There are lot of benefits associated with low GI foods, such as lowered blood glucose levels, improved lipid levels & may aid weight loss.
JOMO® 4 in 1 Nutricoffee is a better-for-you coffee which helps boosting immunity by working at a cellular level to support the function of immune cells so they work harder to protect you. It is packed with a unique proprietary blend of most potent immunonutrients backed up by strong science.
It is enhanced with proven functional ingredients like Wellmune®- Yeast beta-glucan, a natural clinically researched ingredient to help strengthen the immune system. Vegan Vitamin D3 (Lichen source), Zinc, Magnesium & Natural Vitamin E to support your immune system. This coffee elevates your morning cup through powerful nutrients.

CLINICALLY PROVEN TO HELP STRENGHTEN YOUR IMMUNE SYSTEM
Wellmune® is a 100% natural yeast beta glucan derived from a highly purified proprietary strain of beta 1,3/1,6 glucan (Saccharomyces cerevisiae) from baker's yeast supported by more than USD 350 million in research & development.
It is safe for everyday consumption, clinically proven to help strengthen our immune system & helps to promote healthy energy levels & mental clarity.
Jomo® 4in1 Nutricoffee with Wellmune® beta glucan will keep the innate immune system active & primed, helping to kill pathogens that attack our body.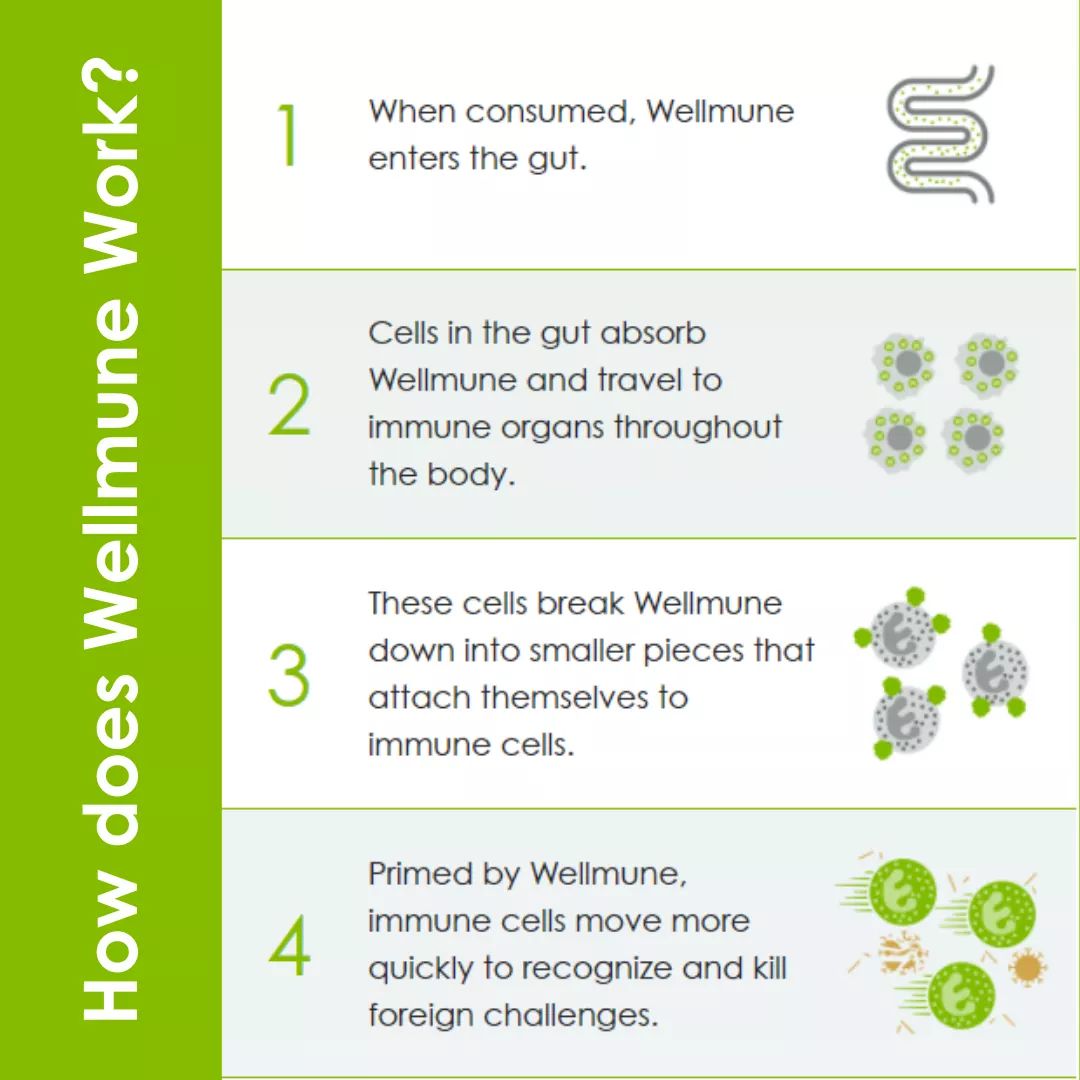 to learn more about the mechanism of action.
Plant-based Vegan Vitamin D3 from Lichen
Everybody irrespective of age, gender or lifestyle needs Vitamin D for good health. Deficiency in Vitamin D can lead to Rickets, problems with bone health & weakened immunity. Vitamin D has been studied for benefits with cancer, cardiovascular disease & even prolonged lifespan.
Studies have shown that over 50% of the general population are deficient in Vitamin D, it can be even higher in specific demographic groups. Recently, a study in India revealed that 70-90% of Indians including 84% pregnant women & 80% of urban population in India suffers from Vitamin D deficiency. Vitamin D is absorbed from the diet or can be produced in the skin as Vitamin D3 when exposed to sufficient sunlight
To produce Vitamin D in the skin, it is necessary to expose the skin to sunlight. Without adequate sunlight exposure, supplementation may be required to increase Vitamin D levels.
Vitamin D3 (Cholecalciferol) is the form of Vitamin D produced by the body after exposure to sunlight. Commonly found vegetarian Vitamin D supplements contain Vitamin D2 (Ergocalciferol), which is a derivative of plant ergosterol & is not produced by plants or vertebrates. Many scientific studies suggest that Vitamin D3 is superior & is the best form of Vitamin D for the body.
Our exclusive vegan Vitamin D3 (Cholecalciferol) is derived from a special, organic plant source Lichen. Lichens are small unique plant species consisting of a symbiotic association of a fungus with an alga. This gives them unique attributes such as surviving in extreme climates and having the ability to grow and accumulate meaningful levels of useful nutrients, including Vitamin D3 (Cholecalciferol). We use truly vegan and vegetarian Vitamin D3 which is an alternative to animal derived supplements such as cod liver oil for those following a vegan diet or a vegetarian diet. No sheep (or their wool) used.
According to the European Food Safety Authority (EFSA), the reported benefits of Vitamin D3 include:
Maintenance of normal bones, teeth and muscle function
Normal function of the immune system
Normal blood calcium levels
Zinc:
Zinc is a most important trace mineral in human nutrition. It is structural component of more than 100 enzymes & is involved in numerous aspects of cellular metabolism, wound healing as well as in growth & maintenance during childhood, adolescence & pregnancy. It ensures the proper functioning of the smell & taste systems.
Zinc also plays a unique function in boosting immunity. Zinc is important for normal development & function of cells mediating innate immunity, neutrophils & NK cells. Studies have shown that people who are deficient in zinc are more susceptible to infection. It has also been shown to be effective in reducing the duration & severity of cold symptoms.
Zinc deficiency affects around 2 billion people worldwide & is very common in older adults. In fact, up to 30% of older adults are considered zinc deficient.
Zinc deficiency can be due to inadequate intake of the mineral or to problems with absorption especially in people with gastrointestinal disorders. A daily intake of zinc is required to maintain a steady state because the body doesn't have a specialized zinc storage system.
Magnesium
Magnesium is an essential mineral involved in energy metabolism, respiratory function & maintenance of normal muscle contraction & relaxation.
Along with Vitamin D, magnesium can help strengthen body's immune system. Magnesium decreases the levels of a protein that measures inflammation in the body. Magnesium acts as a co-factor for various chemical reactions involved in the immune system to proceed. It functions as a co-factor for immunoglobulin synthesis, antibody dependent cytolysis, macrophage response & various other reactions. Magnesium influences how cells respond to potentially harmful substances & helps mobilize white blood cells to get rid of the substances.
Magnesium can help boost your mood & may improve sleep quality.
Relationship between Vitamin D & Magnesium
Magnesium acts as a co-factor in the vitamin D activation reactions that takes place in the liver & kidneys. It appears that all of the enzymes needed to metabolize vitamin D require magnesium to do so.
Calcium
Calcium is an important mineral that helps improving bone strength and density, fight osteogenesis, anti-inflammatory effects, help ease joint health. It is essential for neurotransmitter release, blood clotting & muscle contraction.
Calcium is vital in the functioning of our immune system. Calcium is also very important for gut health which encourages the growth of beneficial gut flora, which in turn supports immune system.
Vitamin D3 increases calcium absorption in the intestine.